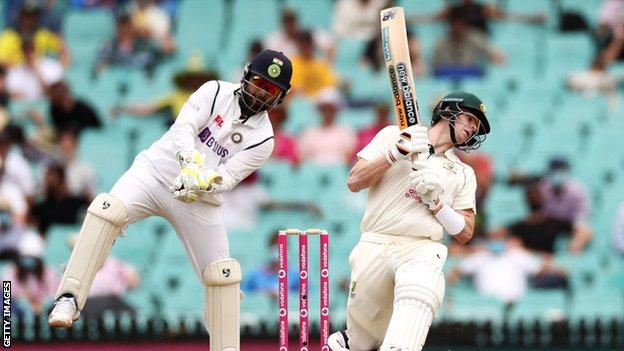 Australia head coach Justin Langer has defended Steve Smith after suggestions the batsman deliberately scuffed up the crease during the final day of the drawn third Test against India.
Smith denied accusations that he was trying removing the marks used to guide India's batsmen at the crease.
"He's 100% innocent," Langer told BBC World Service's Stumped podcast.
"He was just standing on the crease in his own little world, his own little Steve Smith world."
India batted out the final day in Sydney, ensuring the series remained level at 1-1 going into the final Test in Brisbane on Friday.
'I've never heard so much rubbish in my life'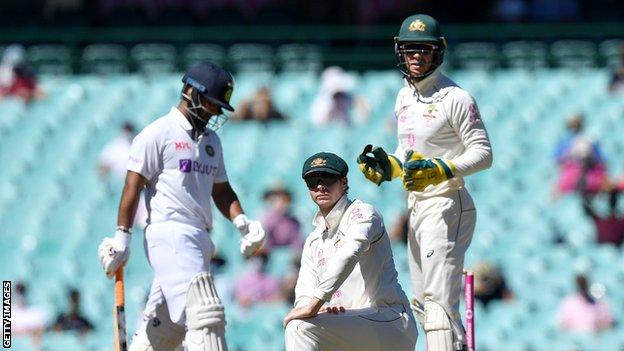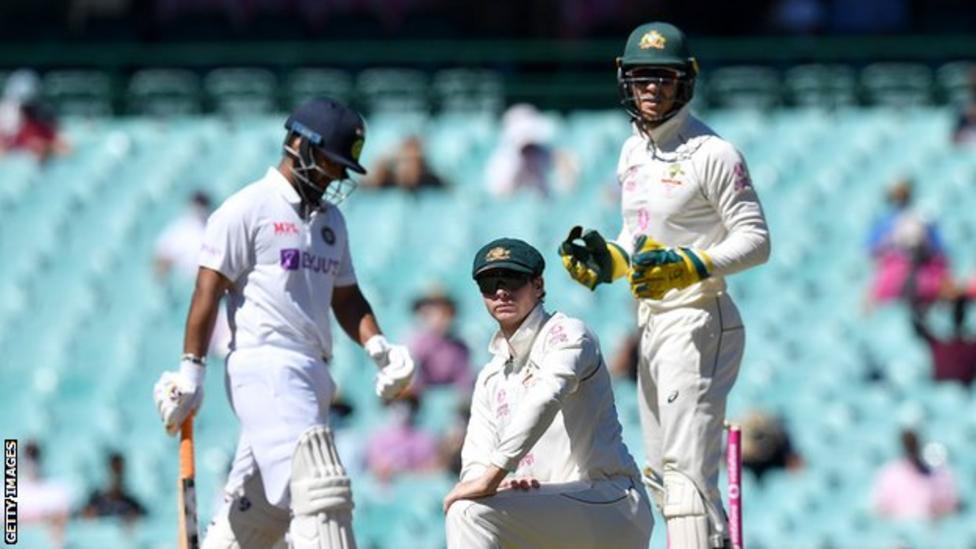 Smith appeared to be shadow batting on the…