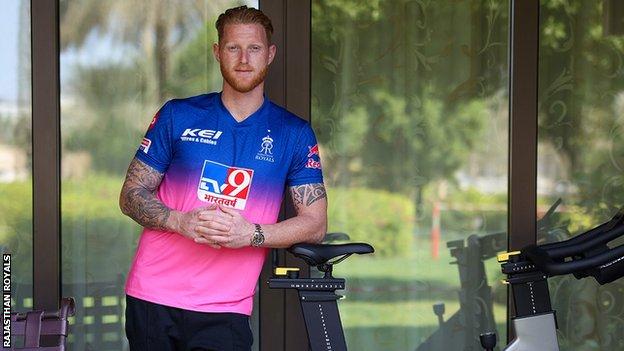 Speaking from the confines of his hotel room, Ben Stokes says he would not wish a recent stint of isolation he endured on his worst enemy or, as he joked, West Indies' Marlon Samuels.
Yet all the time alone has reinforced the one burning desire which motivates him every day – leaving a legacy for English cricket.
Stokes is currently representing Rajasthan Royals in the Indian Premier League – which is taking place in the United Arab Emirates – and hit a superb unbeaten century on Sunday to maintain their hopes of reaching the play-offs.
In a wide-ranging interview with the TMS does the IPL podcast, the 29-year-old reflects on life during the coronavirus pandemic, how he copes with being in the public eye and the pivotal role he can play in unearthing future England stars.