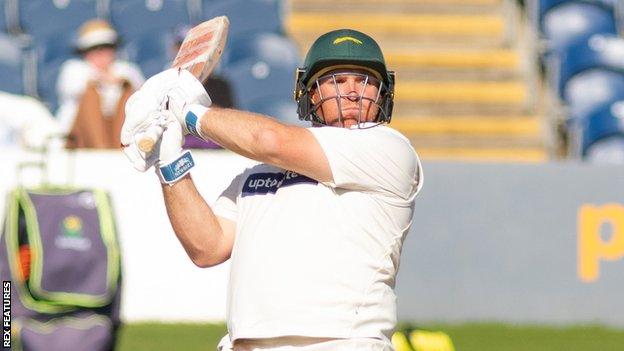 "Fun" and "awesome" pretty much sum up Mark Cosgrove's take on his time as a Leicestershire player, and his approach to the sport he adores.
Enjoyment was, and remains, key. It comes way before obsessing about weight, calorie-controlled diets, 10-mile runs and punishing fitness regimes.
The adopted Aussie left-hander is not your typical cricketer.
But 'Cozzie' scored runs. Lots of them. In all forms of the game.
A respected and popular captain, batsman and team-mate, he was a big personality and an equally hefty and imposing presence at the crease.
The one regret, Cosgrove told BBC Radio Leicester, is that his final season was ruined by the coronavirus pandemic, meaning he didn't play a game and "get the chance to fight for another contract".
It did not, however, mar a…